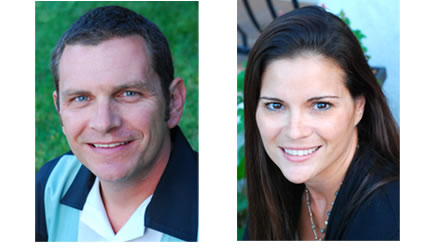 Aging-In-Place Remodeling is owned and operated by Tyler and Patti Owen. Tyler's interest in accessibility remodeling began over 20 years ago when he faced his own mobility challenges. Due to a rock climbing accident Mr. Owen found himself with a broken back (compress fracture of L1) that confined him to bed for several months before rehabbing back to a full recovery. During this period of recovery he became aware of the many barriers that a typical home has and the frustration that can occur when facing these obstacles. For Tyler, this accident generated the interest in one day being in a position to help others that may be facing accessibility/safety issues within their own home.
Patti also has firsthand experience with accessibility issues, though her experience was through her parents.  Eleven years ago her mother suffered a traumatic brain injury. At the time, her parents were living in a two story townhome with many accessibility limitations. While researching products and home modifications it became clear that there were not any companies specializing in the aging in place field. The idea for Aging-In-Place Remodeling was further reinforced.
As a result of their empathy for those facing challenges around their home, Tyler and Patti Owen have built their company around making customer service a top priority. As Mr. Owen says in his own words, "many of our clients are facing a certain level of stress due to an accident or illness that has occurred suddenly. They call us because they need a professional service that understands their needs and can act fast and effectively. We want to provide clear, concise information that helps to reduce some of their stress, not add to it". To this end Tyler still does almost all of the company's free in-home estimates. His years of experience in installing a wide variety of mobility products helps to ensure that the proper product is being installed in the proper manner. When necessary, Mr. Owen still puts on the tool belt and works in the field with his employees.